day of surgery.
Surgery: stage 1 phalloplasty with urethral lengthening and scrotoplasty
Surgeon: Dr. Chen (reconstructive urologist) and Dr. Lee (microsurgeon)
Location of Surgery: California Pacific Medical Center (CPMC) in San Francisco, CA
Date of Surgery: April 28, 2017
I spent the day before surgery mentally prepping and enjoying my last physical movements in my body. I made sure all of my supplies were in place and that my partner knew where everything was and what I would need at what time. I purchased a cupholder that could lay across almost any couch arm, as I knew keeping things close would make it easier for both myself and my partner. She was already going to need to cater to my every need, so I tried to think ahead and plan accordingly.
This is the cup holder I purchased from amazon. It's called a 'couch coaster' and it's $25.
This one worked fine but it only helped me with a single cup.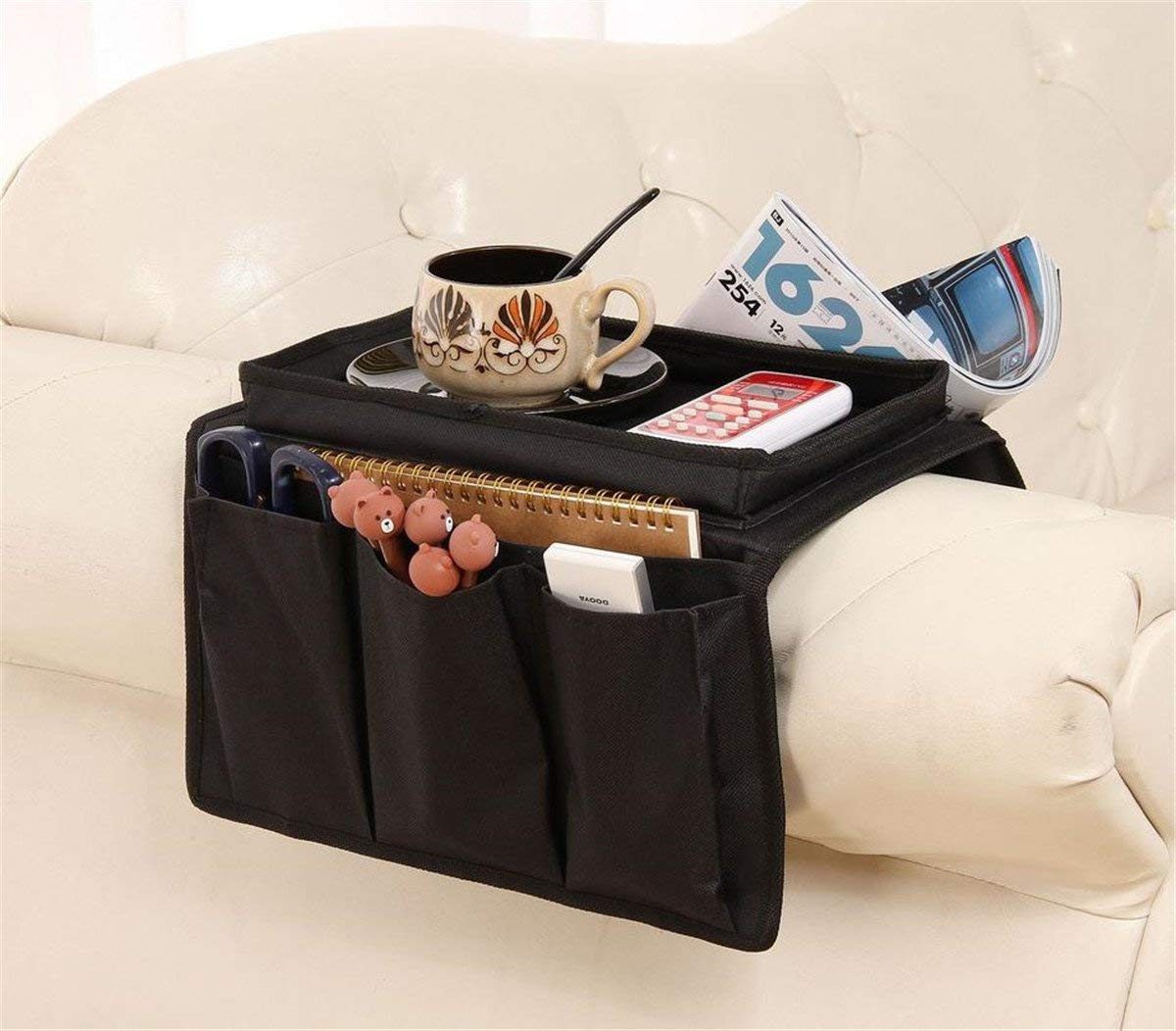 Having an organizer allowed me to keep things nearby that I would need often. I kept my phone, charger, tv remote and medication in/on it. Not having to ask someone to retrieve things for me every few minutes took away a lot of stress for me and also allowed me to keep some sense of independence, no matter how small.
This item can be purchased here.
I had to drink this the afternoon the day before surgery. It made me feel exhausted, dehydrated and made my bum bum hurt!
Pro tip that I learned at pre op for my fecal transplant: applying vaseline or, in my case, coconut oil, around your butthole prior to beginning a bowel cleanse helps immensely. I was in significantly less pain after doing a bowel cleanse when applying coconut oil vs not applying anything.
Stay hydrated and stay close to a bathroom. I was running back and forth every 10 or so minutes. I kept a book in the bathroom and make it a little hang out area.
In between going to the bathroom, I hung out in my hammock for the last time for a while. I knew climbing into it would be impossible for a few months after surgery. I tried to keep my day busy with things that wouldn't be possible for a while. It was important for me to maintain as calm and stress free during the days leading up to surgery.
In the pre op room, answering the last minute questions and signing off on the surgical explanation. My micro surgeon, Dr. Lee, came in to introduce himself. This was the first and only time I met or spoke to him prior to surgery. He was in charge of my arm, mainly.
The pre op nurse injected my right wrist with lidocaine to numb the area and then inserted a needle for an IV. This is how they administer the anesthesia in the operating room. He was one of my favorite nurses throughout my phallo journey. At the start of my phalloplasty journey, I didn't realize I'd be seeing him several times again. He ended up being incredibly helpful to me during my 4th and final urethroplasty (more on that later).
The long white stockings on my legs are compression socks that are meant to hopefully prevent blood clots since this is a lengthy surgery.
After signing off on the surgical paperwork for the hospital and meeting with Dr. Lee, I said goodbye to my partner and my family and was taken to the Operating Room where Dr. Chen was waiting for me.